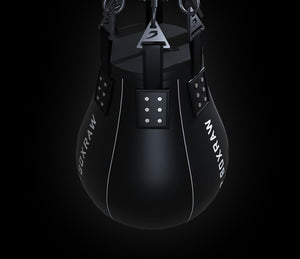 No More Sagging
Traditional bags suffer from weight drop, leading to an uneven feel - soft on top and hard at the bottom. In contrast, our innovative design features an internally closed, circular steel frame at the bag's top, preserving its shape while retaining its traditional look.
Quality Craftsmanship
Our bags are crafted with precision, and we've left no detail to chance. We've designed heavy-duty buckles, rivets, and straps that can withstand the test of time and the power of your punches.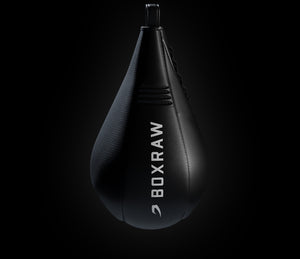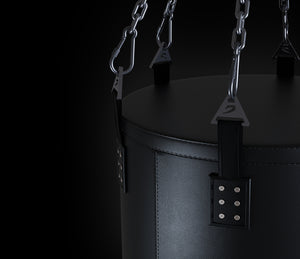 Advanced Materials
While leather may be traditional, we've moved beyond tradition. Our bags are made from a durable microfiber with a polyurethane substrate that can outlast any leather or PVC bag. Plus, they're easy to clean.
Perfect Rebound
We've added a layer of 10mm EVA foam to ensure the perfect rebound with every punch. It's not too soft to dampen the impact and not too hard to strain your wrists.