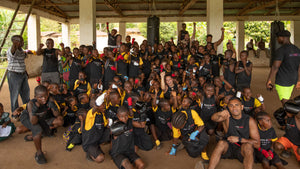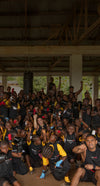 Boxing Can
Change The World
Boxing Is Love is a BOXRAW Foundation and Registered Charity using Boxing as a mechanism for positive change around the world.
Nation by Nation, Glove by Glove
By furthering the implementation and development of boxing across the globe we can create a world in which we all get a fair chance at this fight we call life.

By teaching children and young people the art and science of boxing we can transform a generation yearning for hope and opportunity by instilling in them the core tenets and value of the sport:
Discipline, Mindfulness & Love.
Mission
To inspire, educate and empower children and young people to unlock their true potential through boxing-themed personal development programs and the creation and refurbishment of boxing gyms in underserved communities around the world.
The Why
"Boxing took me away from what would have been a dangerous life on the streets and instead taught me how to fight for what I wanted in life. It gave me the tools necessary to pursue that which I found meaningful and instilled in me a mindset that carried me through my younger years and into today.

It did this for so many others around me and all those involved in Boxing Is Love today.

I want to unite the world through a shared love for the sport and create the most significant social movement boxing has ever seen."
Ben Amanna
Founder & President, Boxing Is Love
Founder & CEO, BOXRAW